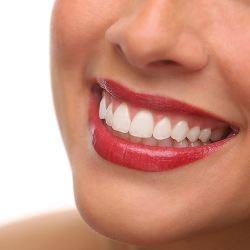 At Raton Family Dental, we're proud to offer quality dentistry for the whole family through advanced technology and compassionate care. We know your smile is often the first thing people notice, and when your teeth are beautiful, you feel more confident. We offer many options when it comes to achieving the smile you have always dreamed of.
At the heart of everything we do; ensuring our patients are comfortable and at ease is most critical. We understand that for many, the thought of visiting the dentist may bring mixed feelings, however at Raton Family Dental, you will find a welcoming team and a patient-first approach that makes sure you're comfortable with your care every step of the way.
Informed Oral Health
Our entire dental team encourages our patients to be proactive about their dental treatment. By identifying and addressing concerns early, Raton Family Dental is able to recommend the least costly, most conservative treatment options available to a patient. We provide the best information to our patients that helps them to make more informed decisions about their oral health needs and the dental treatments they are receiving. 
We provide comprehensive family dental services the Northeastern New Mexico Area - from basic teeth cleanings to more advanced dental procedures like implants and same-day crowns. We are committed to treating our patients with care, compassion, and the respect they deserve. Our comprehensive dental treatments and skillful dental staff will address patients' long- and short-term dental needs.
Advanced Dental Procedures
The dentists at Raton Family Dental believe that the best possible dental outcomes are from conservative, cutting edge, and predictable treatments. We'll help you get and maintain a smile you're happy to show off. Modern dentistry techniques make it easier than ever for you to have a bright, even smile.
Conveniently located right off of I-25 in beautiful Raton, New Mexico, we are a friendly and compassionate team of dental professionals that are dedicated to your utmost comfort and optimal oral health, in a calm and pleasant environment. Education and prevention are our highest priority and is central to attaining and maintaining the best state of oral health for you and your family.